Clients
Features of
Elite

Plan
Analyst Recommendations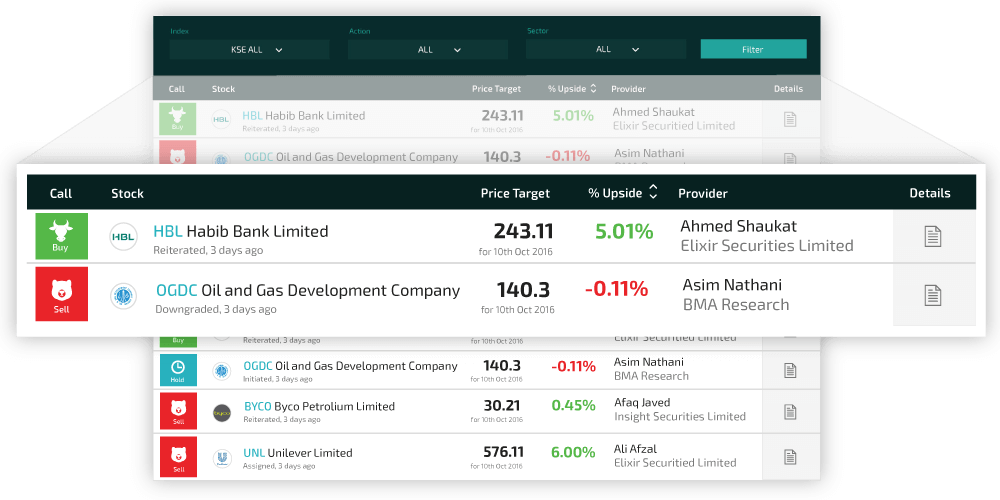 Get stock recommendations from the largest network of research houses in Pakistan.
Investing Newsfeed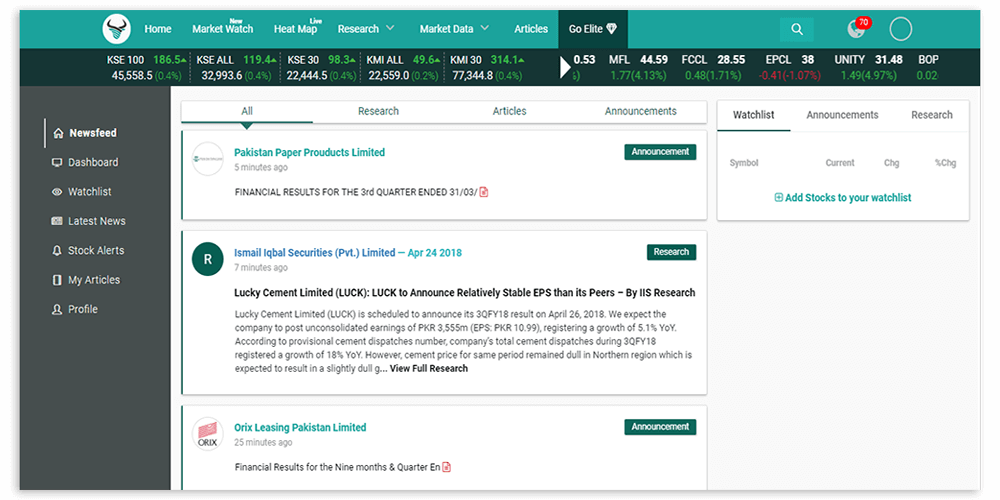 Find all corporate announcements, research, news and insights streamed onto a single newsfeed.
Technical Charts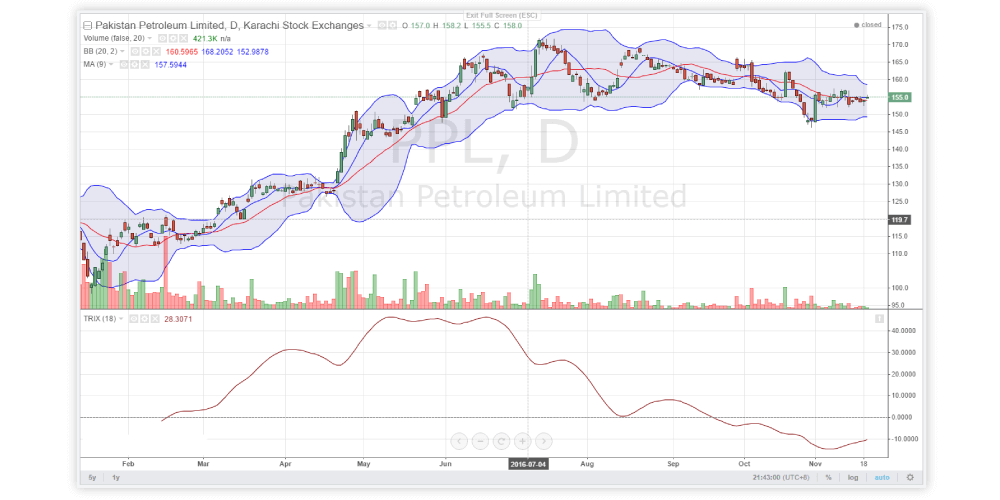 Access real-time technical charts with over 100 studies.
Mutual Fund Data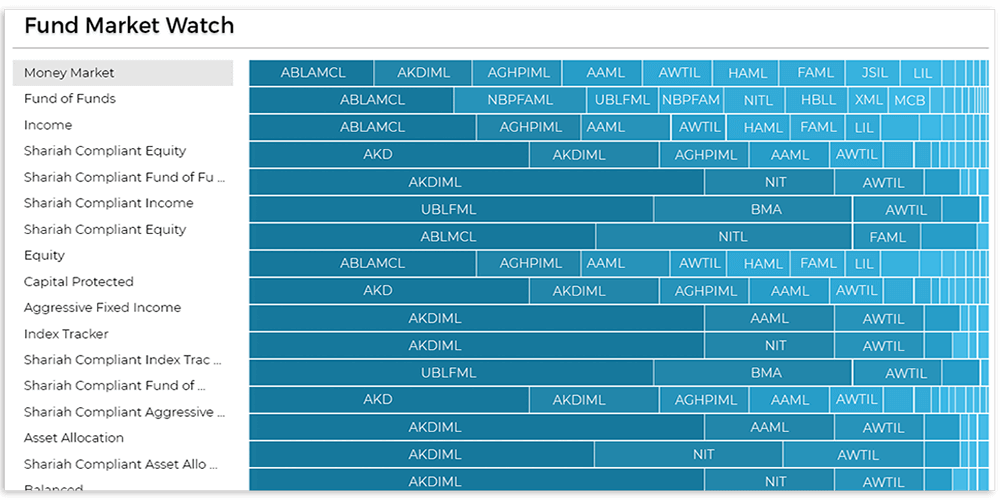 Compare the best funds from the largest & most complete database of mutual funds in Pakistan.
Heatmap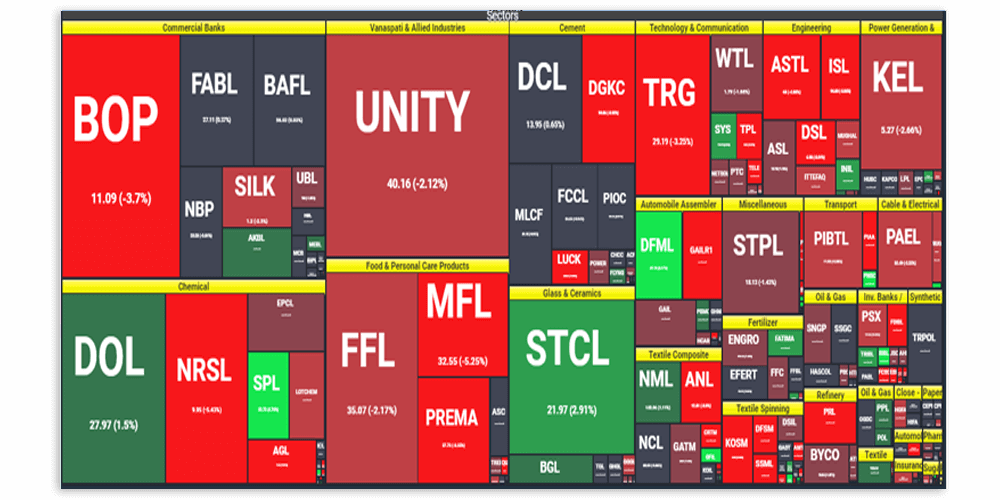 Analyze activity in the market with unparalleled convenience.
Market Consensus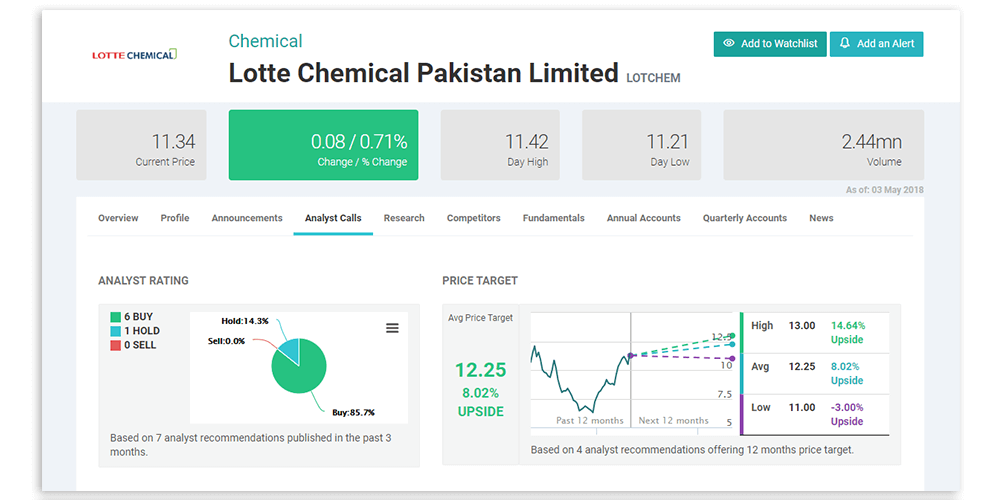 View analyst consensus and stock recommendation history for all research-covered stocks.
Downloadable Data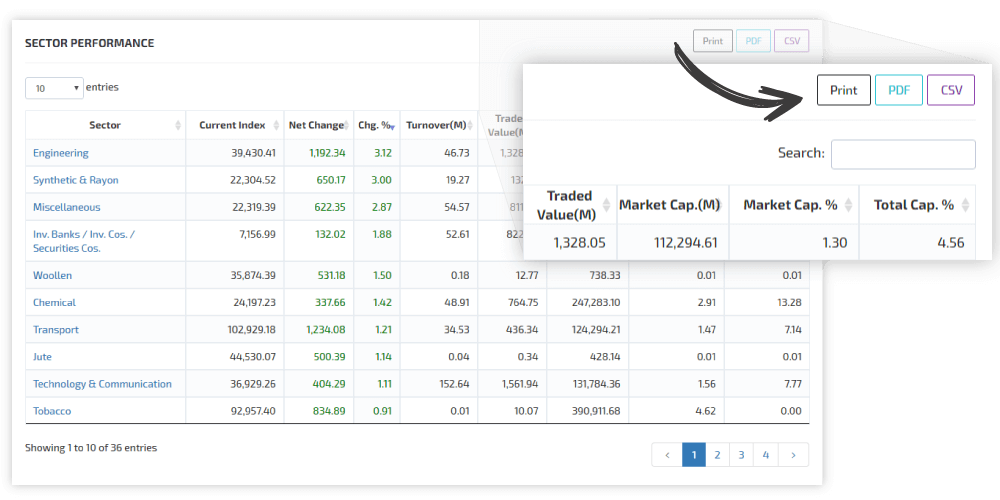 Download important financial data in spreadsheets and PDFs.
Stock Alerts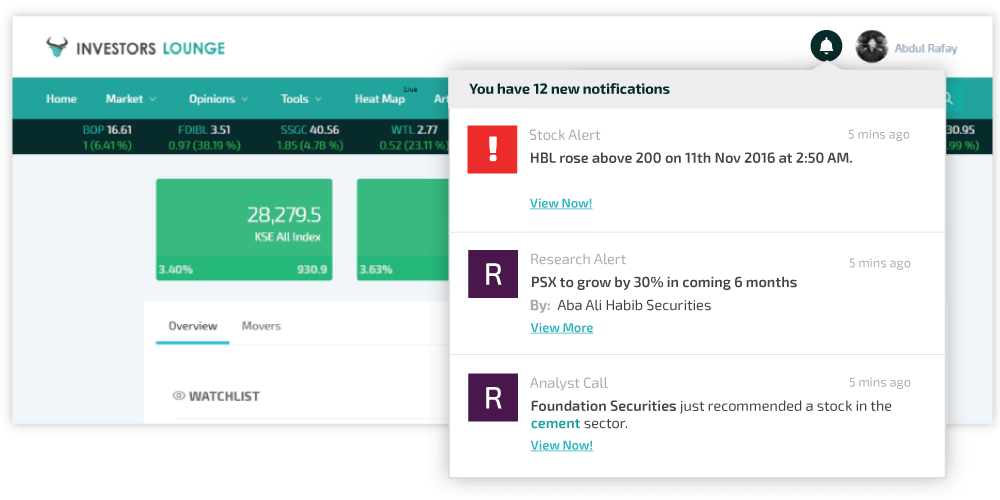 Be notified whenever there are important developments in your stocks.
Offline Data Support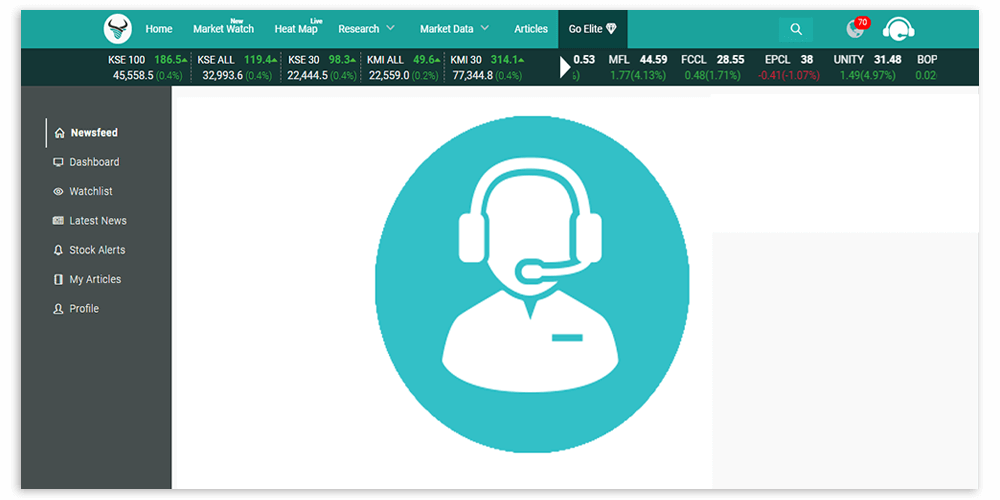 Can't find data online? Our database team will service your data queries offline as well.
Pricing
BASIC PLAN
Ideal for small Investors
FREE
Research Summaries
Company Snapshot
Historical Data
Stock Monitor
Dashboard
Elite Plan
For Institutions
Basic Package start from
Realtime Investing Newsfeed
Unlimited Research Access
Offline Database Support
Downloadable Data
Mutual Fund Data
Email Newsletter
Live Analyst Calls
Stock Alerts
Technical Charts
Heatmaps